ㅂ

is a dining chair made of Walnut, which is highly dense hardwood.
This chair is hand-built furniture with basic joinery using ten squared timbers. 
Two sections show a letter  '

ㅂ

'  in each angle ( which is  consonant of Korean letter ) :
Part A (with a seat surface and two front legs) is joined finely toward the part B ( with a back rest and  two rear legs ). This joinery resulted in creating a sleek line and solid structure.   
485mm(W) x 455mm(D) x 770mm(H)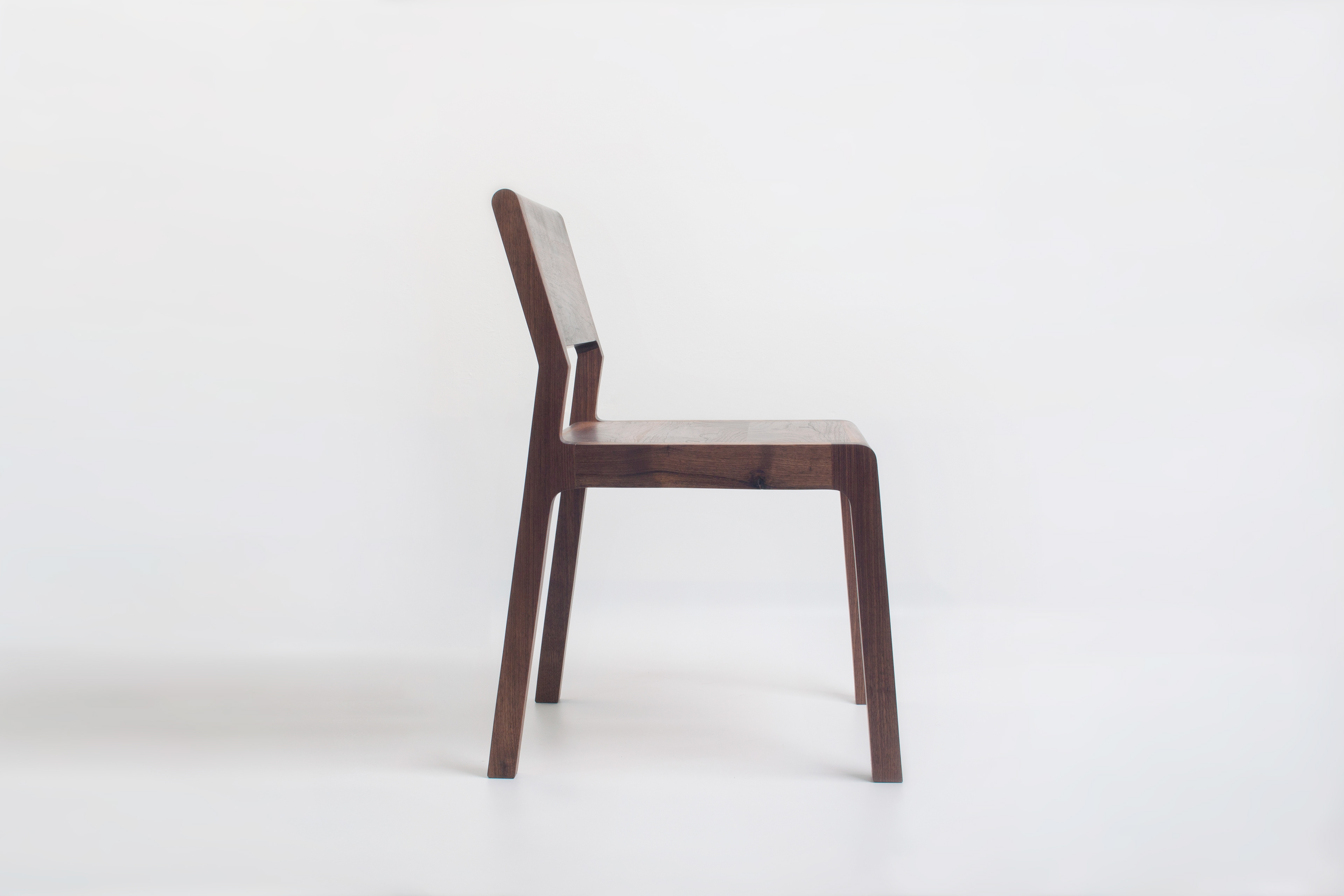 by SPRING. Studio
1F 49-11, Wausan-ro 13-gil, Mapo-gu, Seoul, Republic of Korea​​​​​​​
byspring890@gmail.com
COPYRIGHT ⓒ by SPRING. Studio ALL RIGHTS RESERVED.