Eight(8) Gardening Kit 2023
The shape of EIGHT(8), the gardening kit,  took inspiration from natural forms - especially,  circularity of nature.
The single line creates consecutive curve, appearing the form of number '8'. With this plot,
we built a nature inside of the form.

​​​​​​​
EIGHT(8) is upcycling object, made from water-based eco-resin blending with crushed oyster shell. 
The naturally aesthetic-rise and fall landform depicts 'petit-jardin' and creates visual intrigue by utilising sheer refraction of oyster shell fragment.
EIGHT(8) can be a unique individual garden by placing natural elements with personal taste, giving different impression at any angle.
150mm(W) x 220mm(D) x 80mm(H)

 
Collaboration with Woothic studio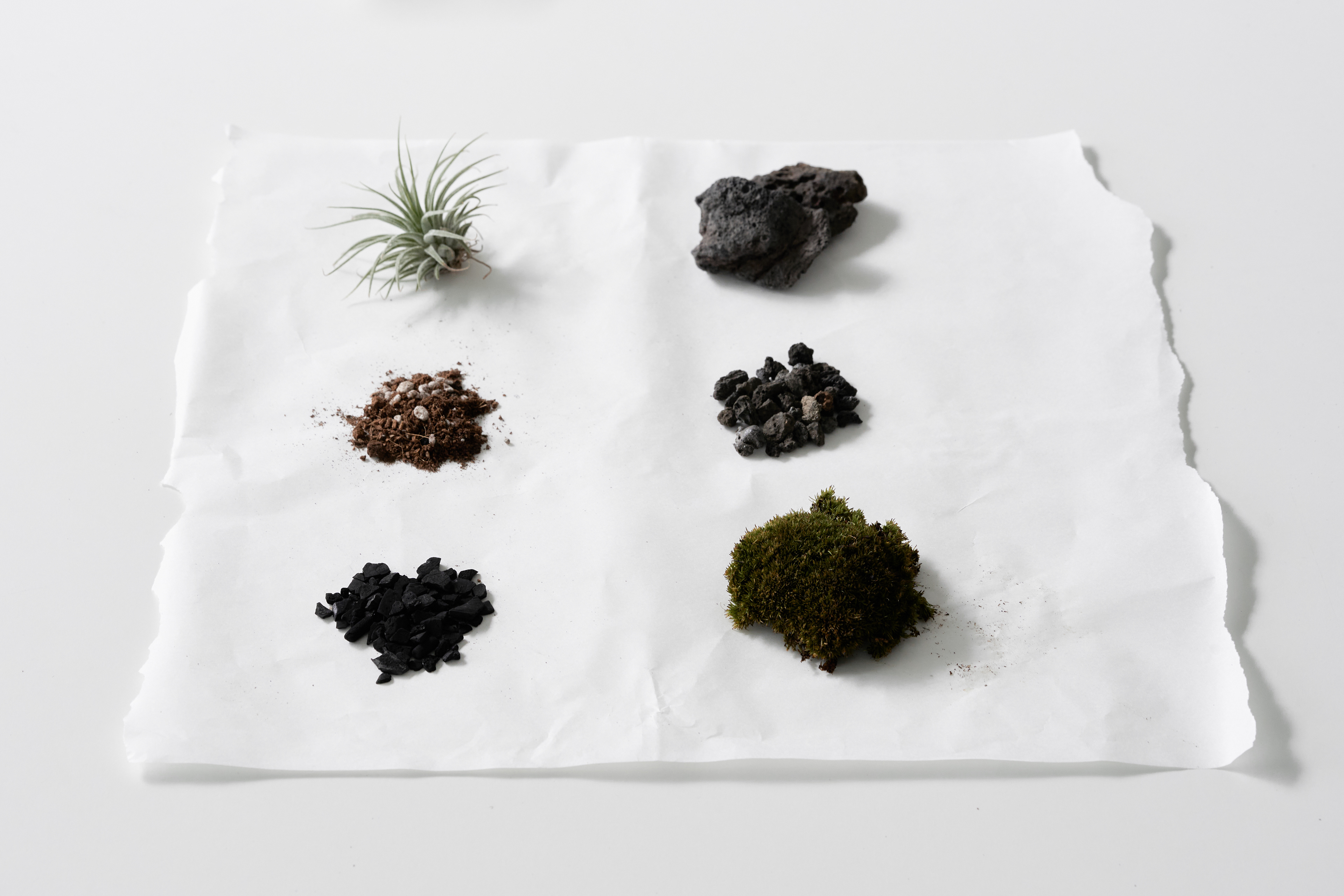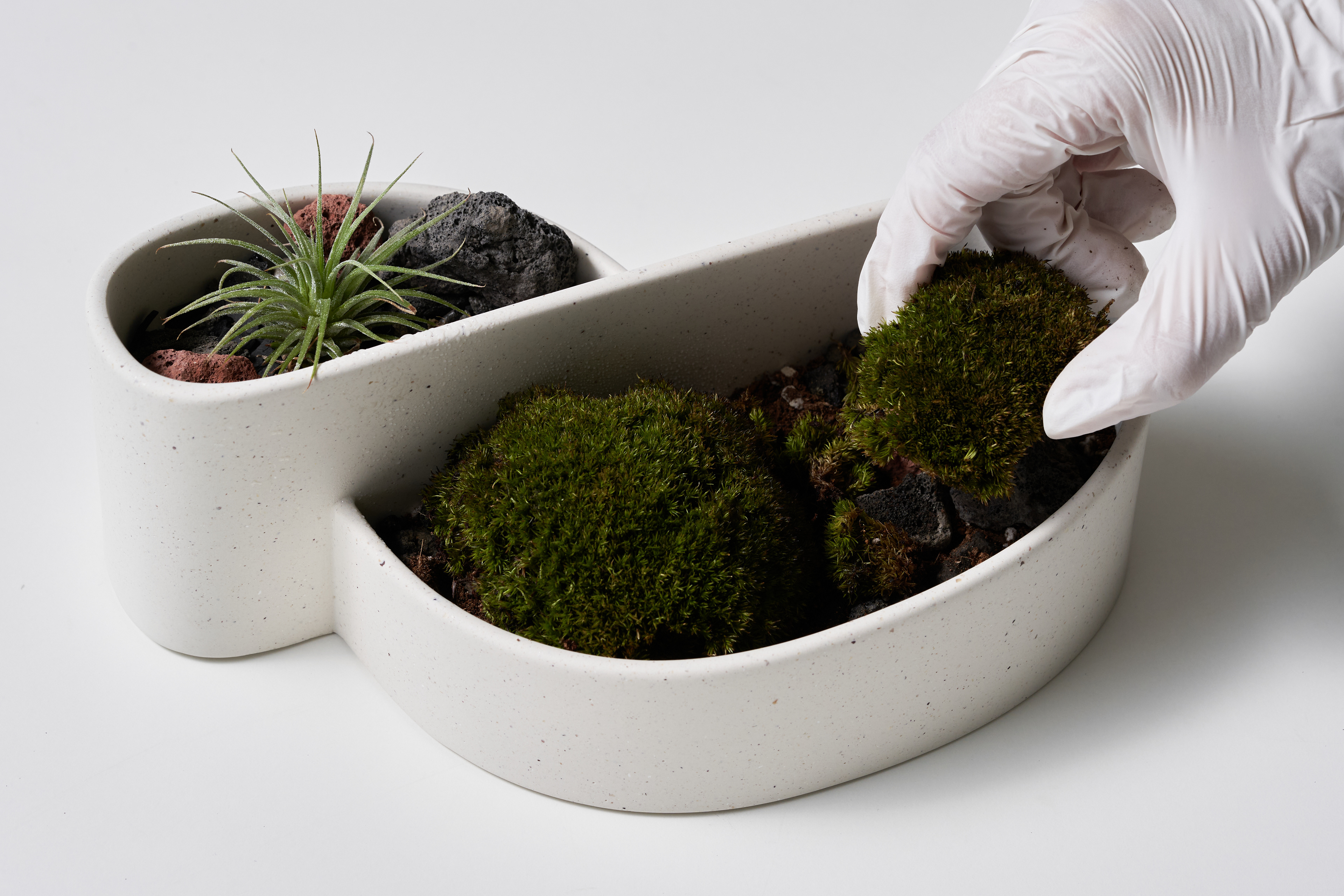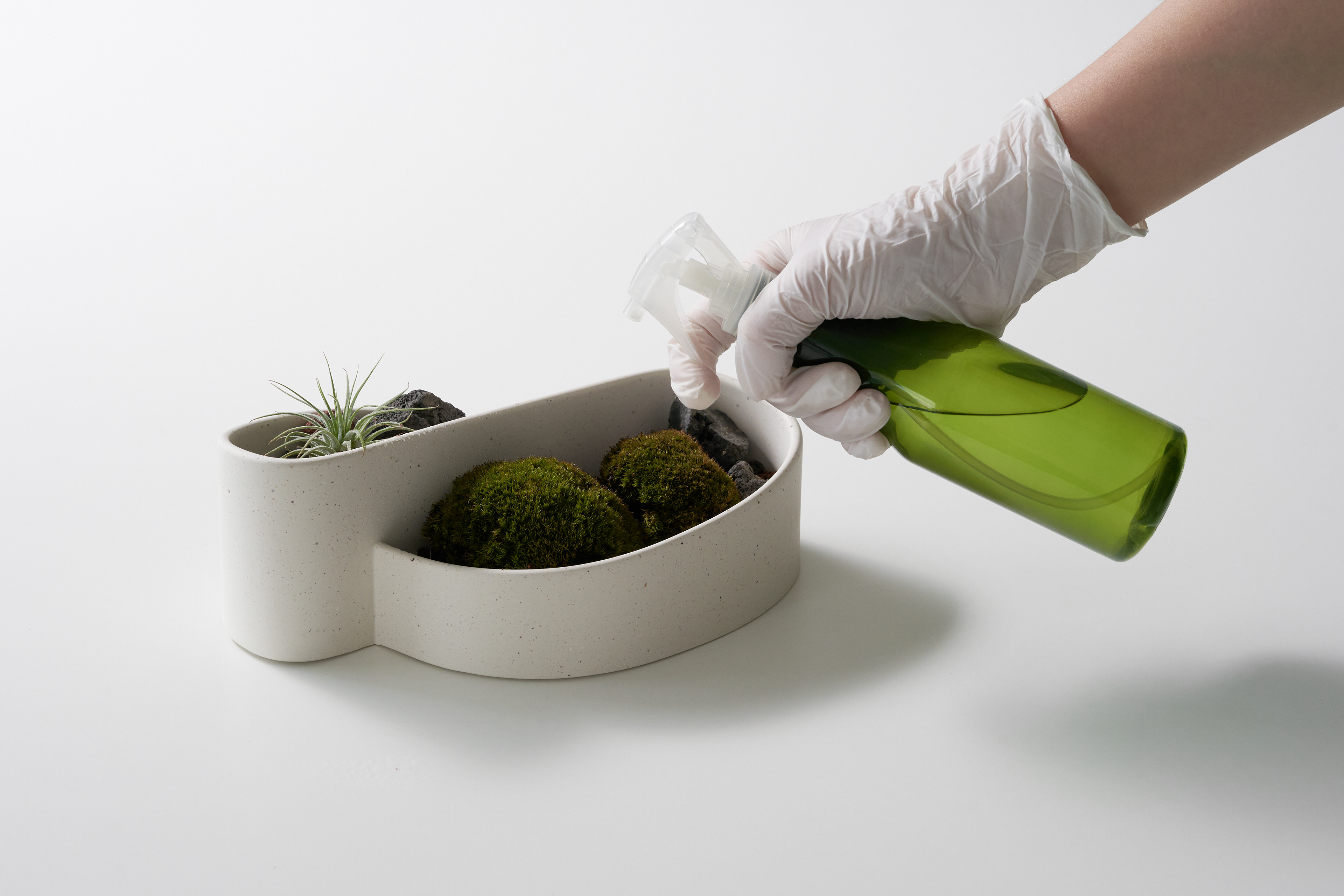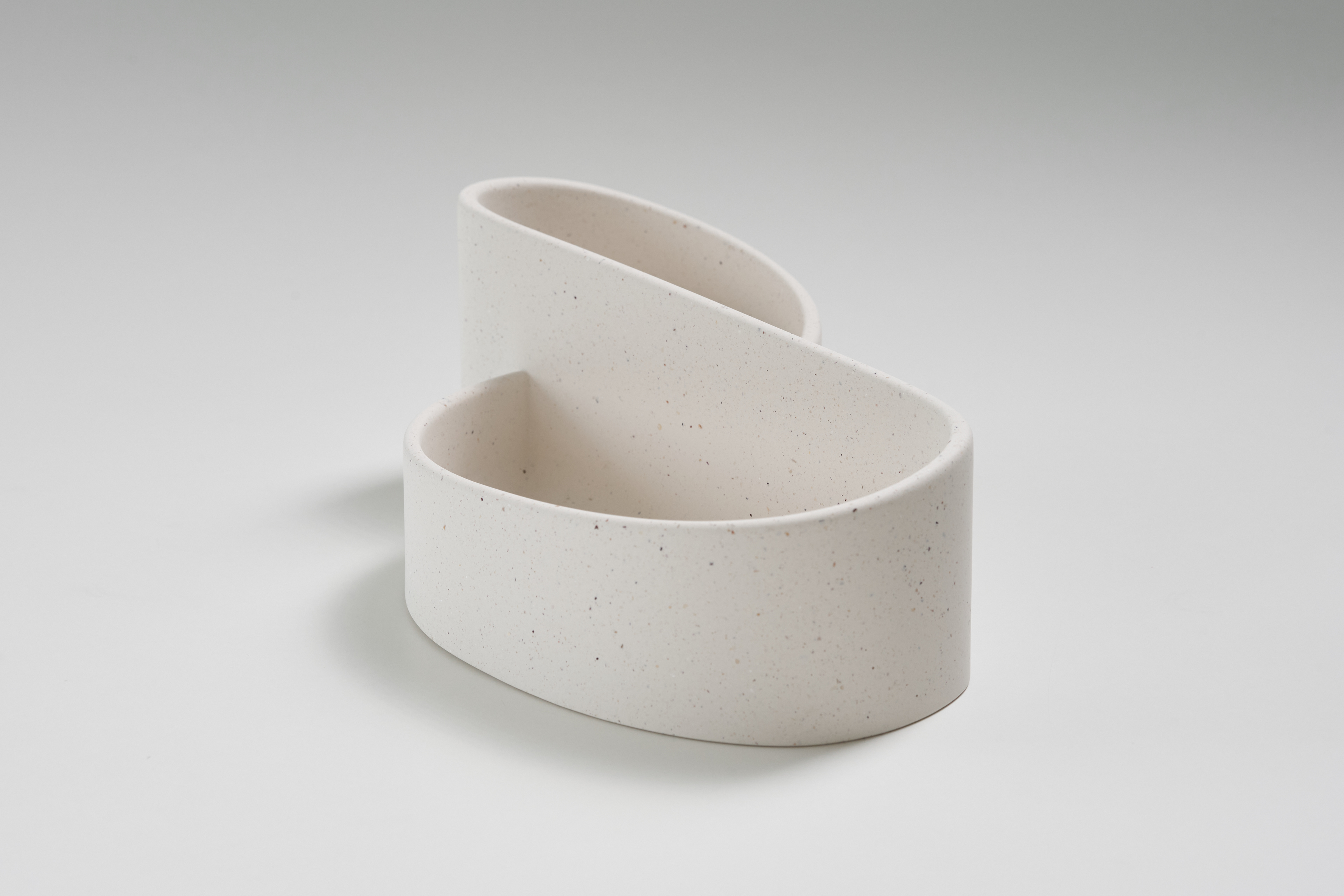 1F 49-11, Wausan-ro 13-gil, Mapo-gu, Seoul, Republic of Korea
COPYRIGHT ⓒ by SPRING. Studio ALL RIGHTS RESERVED.