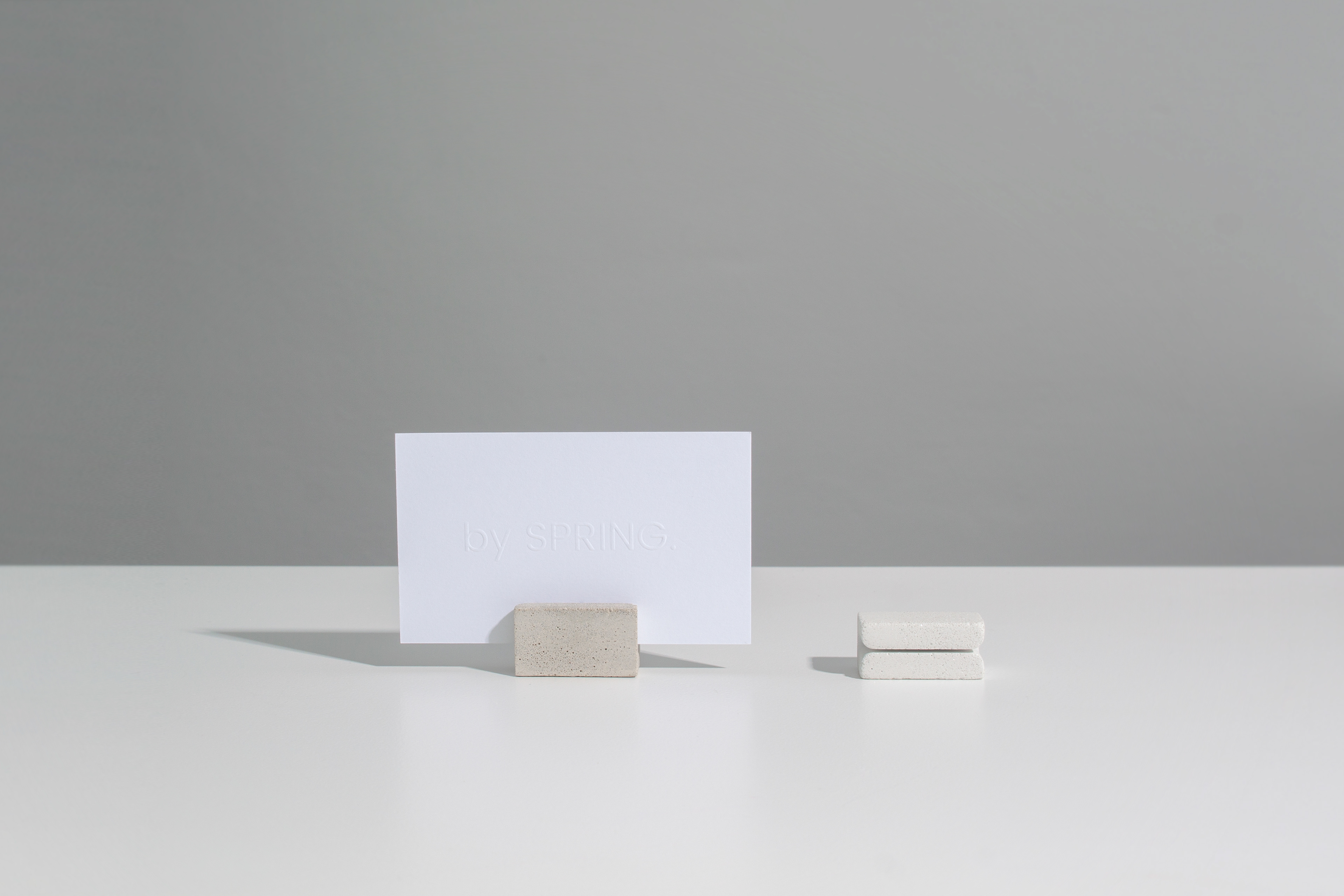 Through is a name card stand made of Jesmonite, which is ultimate solvent free materials based on acrylic resin.
The point of this design is a action to slide the card into its side trench by deliberately reducing the size as a card stand.
30mm(W) x 14mm(D) x 16.5mm(H)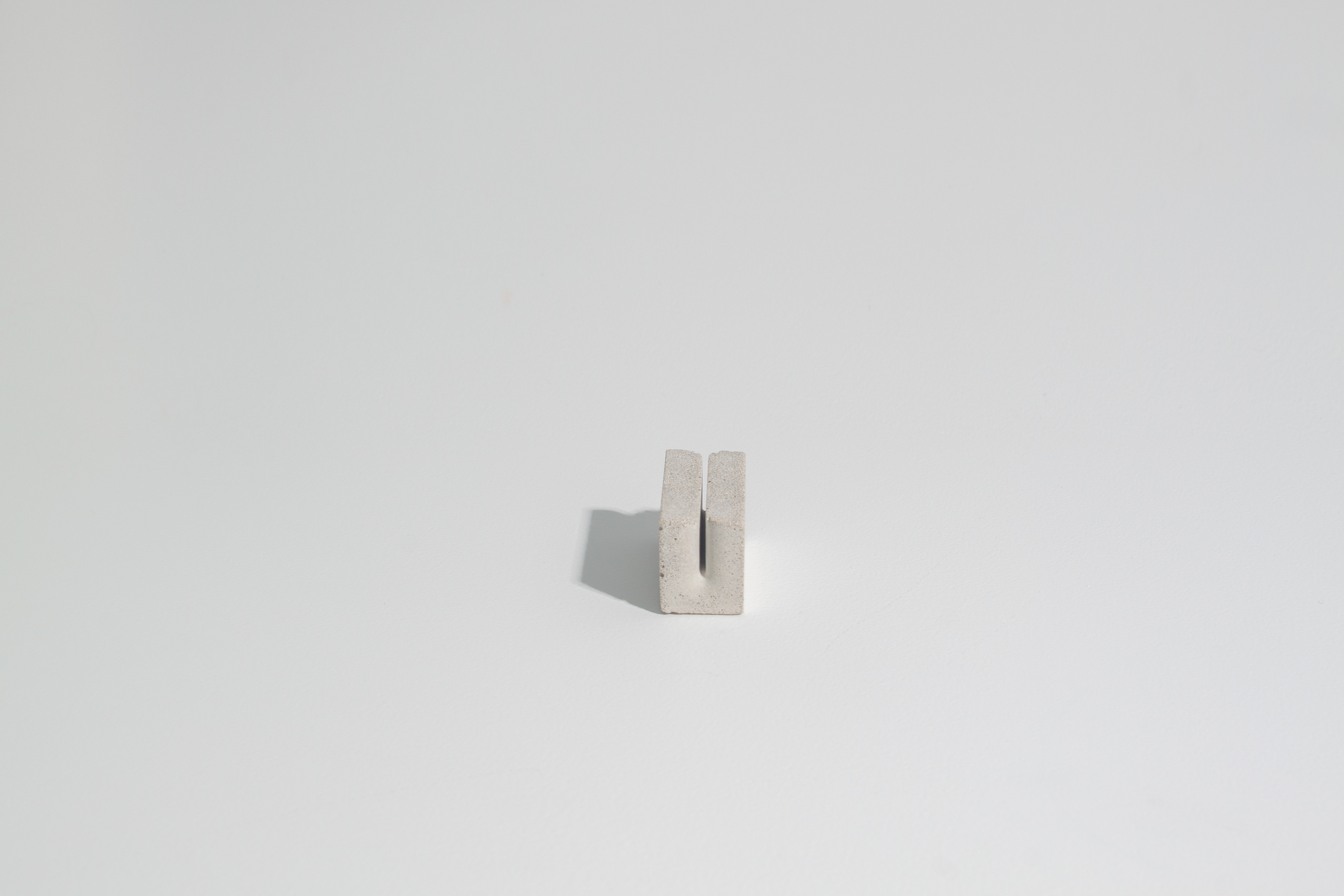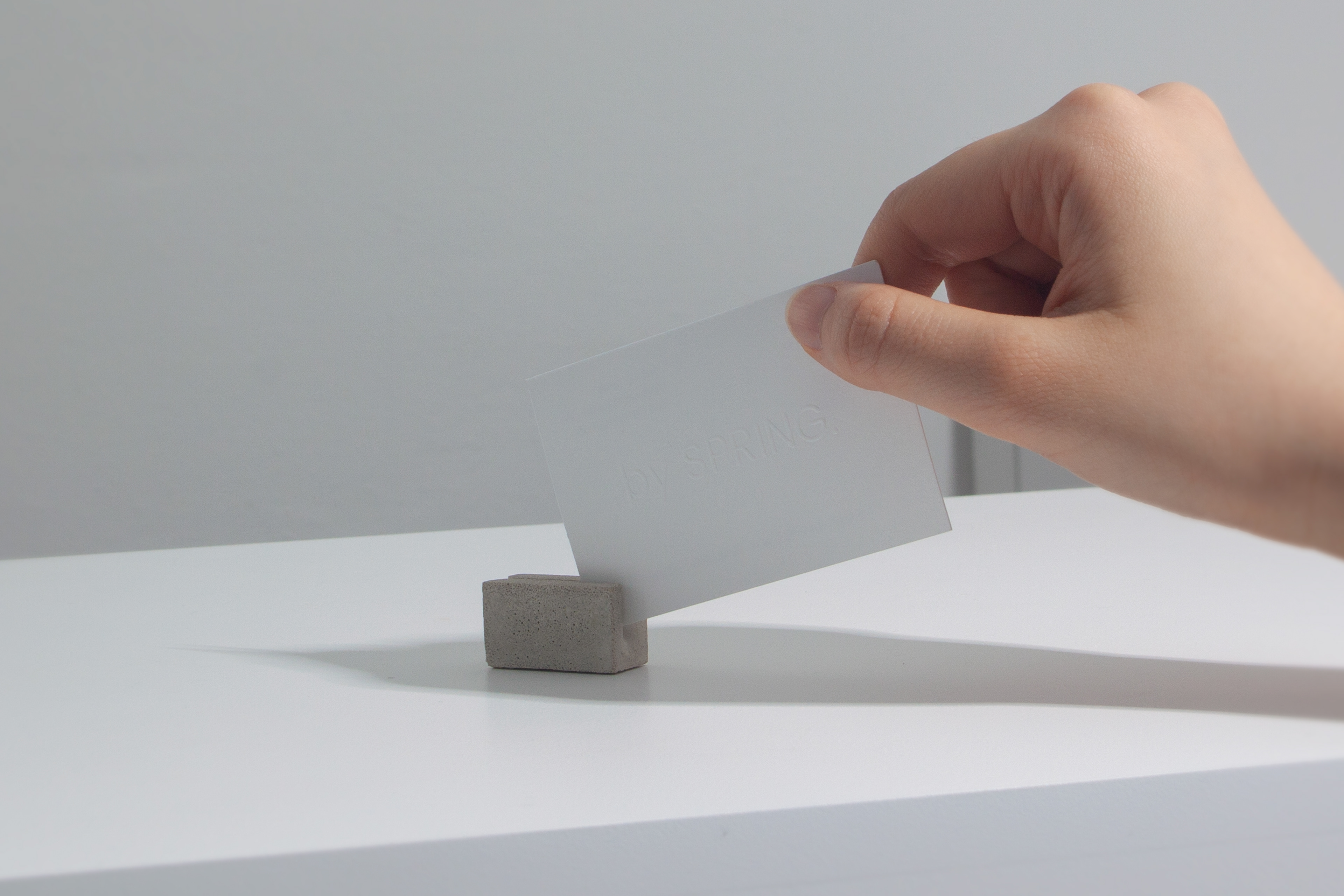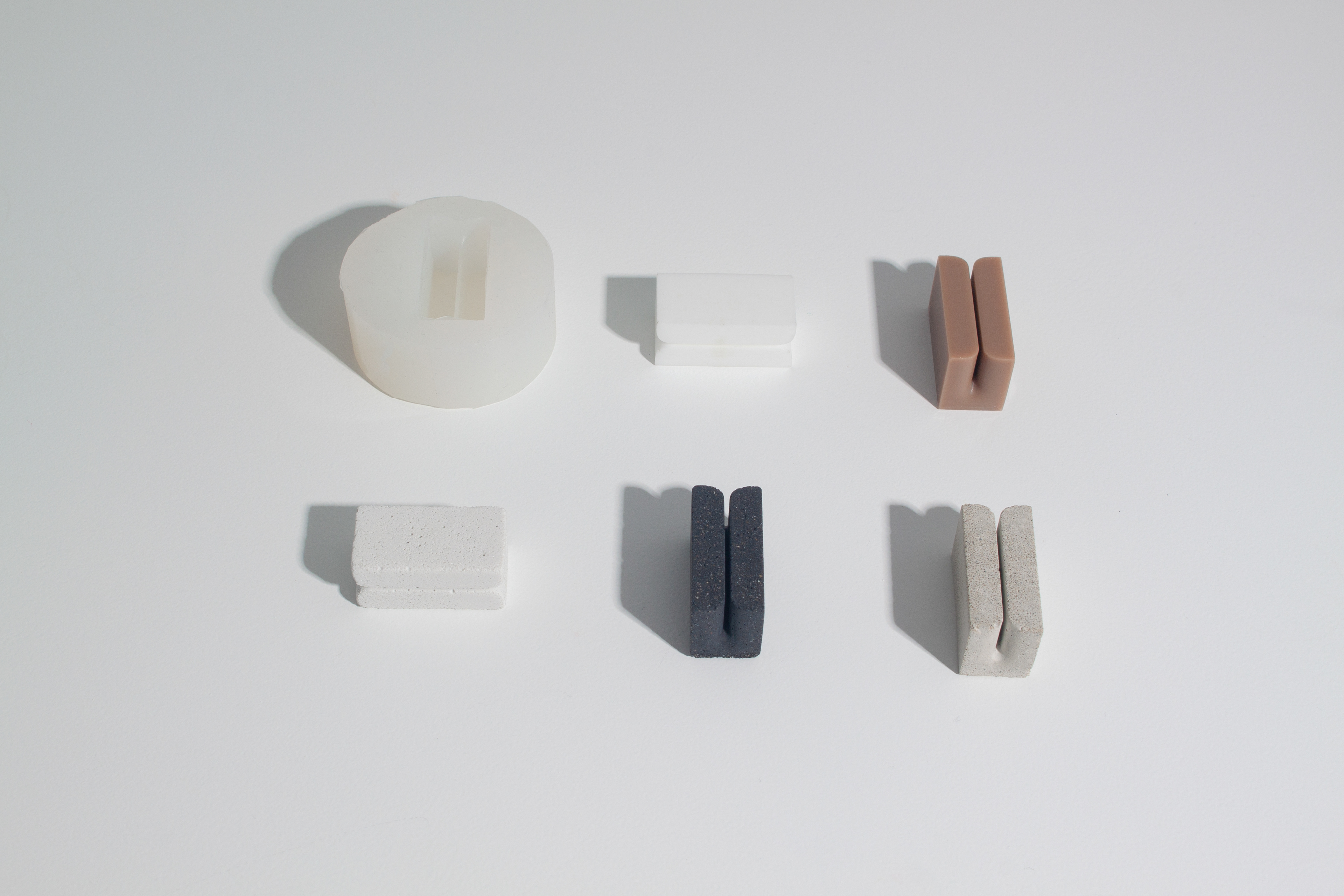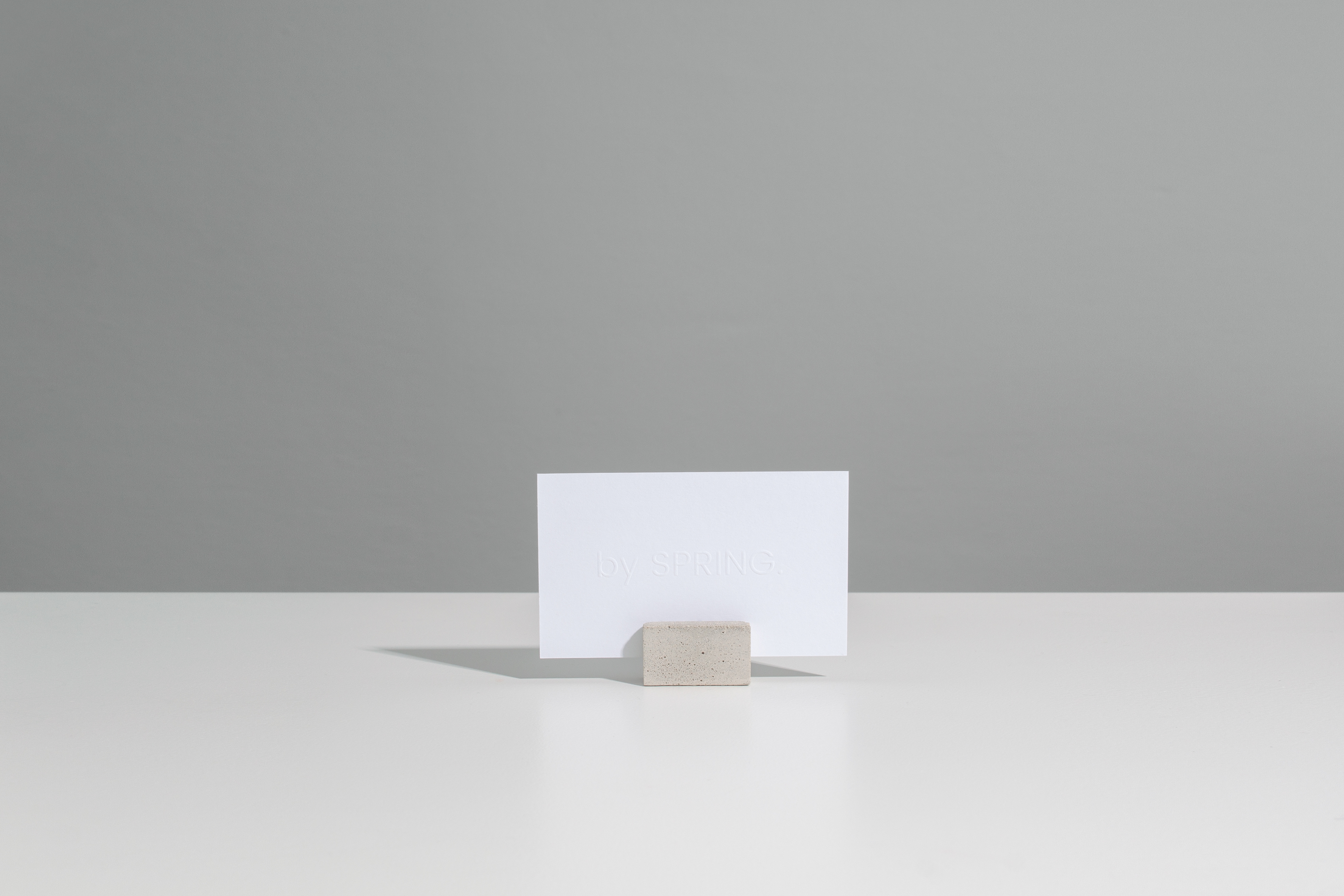 by SPRING. Studio
1F 49-11, Wausan-ro 13-gil, Mapo-gu, Seoul, Republic of Korea​​​​​​​
byspring890@gmail.com
COPYRIGHT ⓒ by SPRING. Studio ALL RIGHTS RESERVED.